REST ASSURED THAT WE HAVE MEASURES IN PLACE SET OUT BY THE GOVERNMENT TO PROTECT YOUR SAFETY WITH REGARDS TO COVID-19 WHILE ON THE PARK
PITGRUDY HOLIDAY PARK
Welcome to Pitgrudy Holiday Park in Dornoch.  We are a family run holiday park, open the full 12 months of the year.  We offer beautifully modern and clean holiday caravans to rent throughout the whole year.
WE ARE NO LONGER A CAMPING/TOURING SITE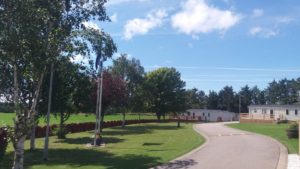 We pride ourselves on the reputation we have gained as a "beautiful, quiet, friendly and very clean & tidy" Park.
We are situated in the most tranquil of settings, in an elevated position, facing southwards towards Dornoch.  We have the most picturesque of views out over the rolling countryside and Dornoch Firth.
"Lovely and peaceful.  Very well maintained and in a superb location to explore the North of Scotland" – Jean Mcwhirter, December 2018
Dornoch is ideally situated on the NC500 route and offers attractions like the famous Dornoch Beach, Dornoch Cathedral and Dornoch Castle. The World Famous Royal Dornoch Golf Course is also on our doorstep, making Pitgrudy Holiday Park the perfect holiday destination for golfers.  Dornoch is a short 15-20 minute stroll away or 2 minutes in the car.
"Beautiful place.  We used it as a base to drive the North Coast 500.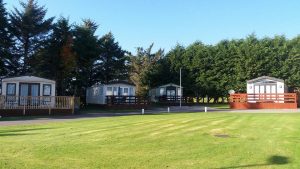 Everything about it was perfect" – Craig Walker, October 2018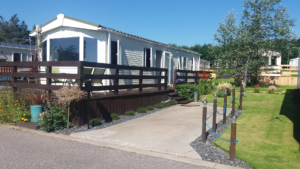 We are very proud of the fact that our Park has been awarded 4* Stars from the Scottish Tourist Board.  We work impeccably hard all year round to maintain the high standards here at Pitgrudy Holiday Park that we have become known for.  We look forward to welcoming all new and repeat guests to our Park.
Purchased a caravan here this week. The owners are very welcoming and helpful. The park itself is absolutely spotless and lovely and peaceful. The location is fantastic. A very short drive to the woods and the beach. If I could give more than 5 stars I would. 5* – Miss Wolfie January 2022.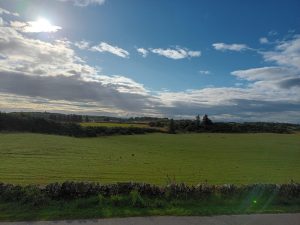 HOLIDAY RENTALS
At our Holiday Park we have a large selection of modern and luxurious holiday rentals available to rent throughout the whole year.  We have offers on weekend breaks and last minute bookings in Dornoch.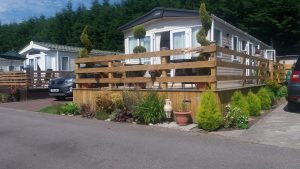 You will find the full listing here:  https://dornochholidaypark.co.uk/static-caravans-to-rent/
Our aim is to make sure that every holiday maker visiting our Park enjoys the peace, tranquility and beauty that our Park has to offer.
Let the reviews speak for themselves…….
My wife and I have just returned from memorable family gathering at Pitgrudy Holiday Park. Located 1 mile from Dornoch and the stunning Sutherland coast, it is a beautiful, well-kept site and the hosts Corrina and Stuart) did all that they could to make it feel like a home from home. The caravans are extremely comfortable, well equipped and immaculately kept. In fact, we would say it is an idyllic holiday location, so much that the entire family have rebooked again for next year. If you are looking for a quiet, relaxing top-quality site in a great highland location then we would highly recommend Pitgrudy. 5* – Craig Smith July 2022.
A really nice, quiet park and very well maintained. Great place to make a base and take day trips up and over Caithnessand Sutherland. 5* – Angie Mac 2022.
A lovely caravan park just outside of Dornoch, well looked after and nice and quiet with views over the sea. People really friendly. 5* – Simon Jones 2022.
"I had an amazing visit to Pitgrudy with my 7 year old son who also absolutely loved the place, it was very family friendly and we can not wait to come back.  The caravans were spacious and immaculately clean with everything that you would need and the park manager was lovely, very welcoming and friendly.  Overall can not recommend the place highly enough"   5* – Laura Stevenson 2017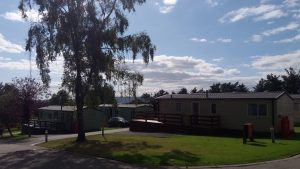 "Beautiful place just outside the town.  Peaceful and lots of friendly people in the gorgeous homes.  They are so well kept by their owners.  Lots of brand new homesfor sale.  Best kept secret in the area is Pitgrudy"   5*                     
"Quiet and peaceful place to spend a holiday.  Great location for the town and other places of interest" – Lindsey Wright, October 2018
 "Great place to stay.  Very clean and welcoming"  5*
 "I love Pitgrudy.  I've been to the site now on a couple of occasions and can not fault anything.  Its lovely and quiet with amazing views.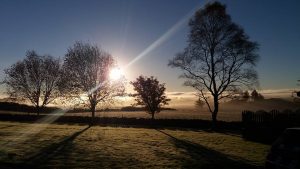 Would highly recommend anyone looking to stay in the Dornoch area to stay here"  5*
"Cant wait for my next trip to Pitgrudy Holiday Park.  The site was clean and tidy and had stunning views wherever you looked.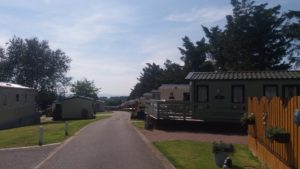 The homes were modern and fresh with everything you needed in them.  Ideal for a relaxing break but also plenty to do in the area for those looking to be more active.  Couldn't fault the place"   5*
"I love Pitgrudy. I've been to the site now on a couple of occasions and can not fault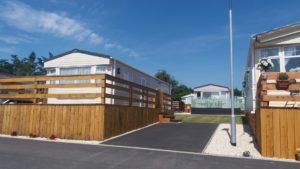 anything. It's lovely and quiet with amazing views. I've stayed each time in one of the caravans and they have been modern with everything you could possibly need in them. The park manager is so friendly and nothing seems too much trouble. Would highly recommend anyone looking to stay in the Dornoch area to stay here"   5*