AT THE LINKS DORNOCH – 23 JULY 2016
A showcase of the vitality and productivity of the largest county in the United Kingdom.  Stretching from the Atlantic Ocean to the North Sea, from the far north coast to the Dornoch Firth, Sutherland encompasses a wide diversity of landscapes and climactic conditions and its industries and agriculture reflect this.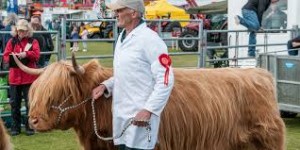 DORNOCH HIGHLAND GATHERING
DORNOCH – 05 AUGUST 2016
Annual gathering featuring piping, Highland dancing, heavy events, athletics, childrens activities and amusements.  It is a focal point of the summer, every year since it began back in 1887.  "A day when old friends meet and new acquaintances are made".